Offering the below in Sennheiser Headsets ( NEW)
Sennheiser GSP 600 – Wired Closed Acoustic Gaming Headset, Noise-Cancelling Microphone, Adjustable Headband with Customizable Contact Pressure, Volume Control, PC + Mac + Xbox + PS4, Pro – Black/Red
1500pcs @$115.00 ex-works (MOQ 300)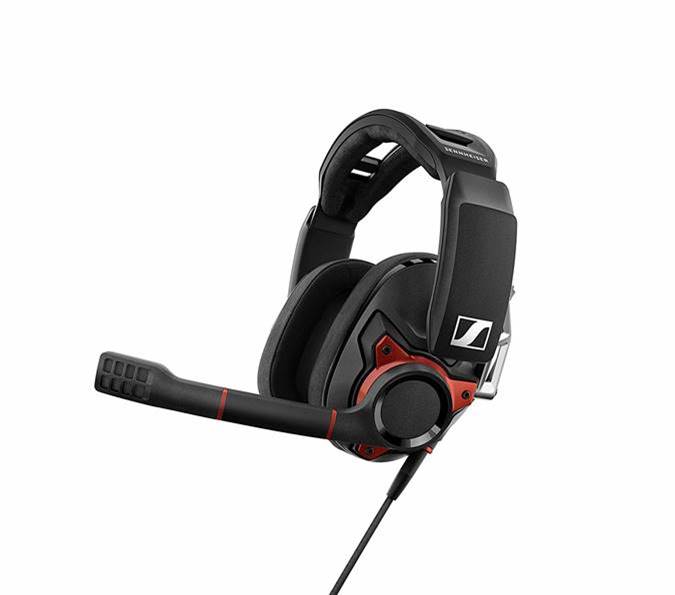 · Sounds design- German-engineered Sennheiser transducers ensure exceptional audio clarity with superb dynamics and extended bass response.
· Passive noise-canceling – Closed-Back acoustic design, ergonomic ear cushions and advanced hinge system provide excellent passive noise attenuation.
· Flip-to-mute mic – a broadcast-quality, noise-cancelling microphone cuts out breathing and background noise with a convenient flip-to-mute feature
· Ergonomic design – new headband design features adjustable contact pressure providing a customized fit for every user.
· Volume control – intuitive, integrated volume control wheel on the Earcup
· Compatibility – Compatible with PC, Mac, PS4, Xbox One and other consoles with 3.5 mm jack input (some Xbox One controllers may require Xbox One Stereo headset adapter, sold separately).
· Stay cool – the suede-like ear pad material keeps the ears cool and does not stick to the skin
· Warranty – rest easy with a 2-year Sennheiser Warranty with your purchase
Click link
https://www.amazon.com/Sennheiser-GSP-600-Professional-Headset/dp/B078VM929R/ref=sr_1_3?crid=ZJUI643AW0U1&keywords=gsp+600+gaming+headset&qid=1576082536&sprefix=-GSP+600%2Caps%2C192&sr=8-3
Sennheiser HD 205-II Studio Grade DJ Headphones (Black/Grey)
450pcs @$49.90 ex-works ( MOQ 250)

· Best rotatable ear cups for DJ's
· Earpads are field replaceable and easy to clean
· Smooth audio reproduction with deep bass
· Rotable padded ear cup for comforatable single ear listening
· Perfect for DJ or studio use
· Outstanding shielding of ambient noise
· Rugged construction takes a beating on the road
· Includes protective storage pouch for safe transport
· Click link below
Subject to prior sales